XH 1286 1287 1288 1289 1290 1291 1292 1293 X0261 Single Sale Super Heroes Avengers 4 Figures Blcak Widow Thor Captain America War Machine Building Blocks For Kids Toys
Welcome Wholesale and Drop-Shipping!
Product Description

Note:
Seller's shipping method can only track parcel`s status when it is in China, can not show any info of the delivery status in the destination country, tracking web is:guangzhou.customs.gov.cn/publish/portal31/tab63290
If you want to track it, pls choose China Post Registered Air Mail.For orders more than 8USD, will be shipped by China Post Registered Air Mail with a tracking number freely.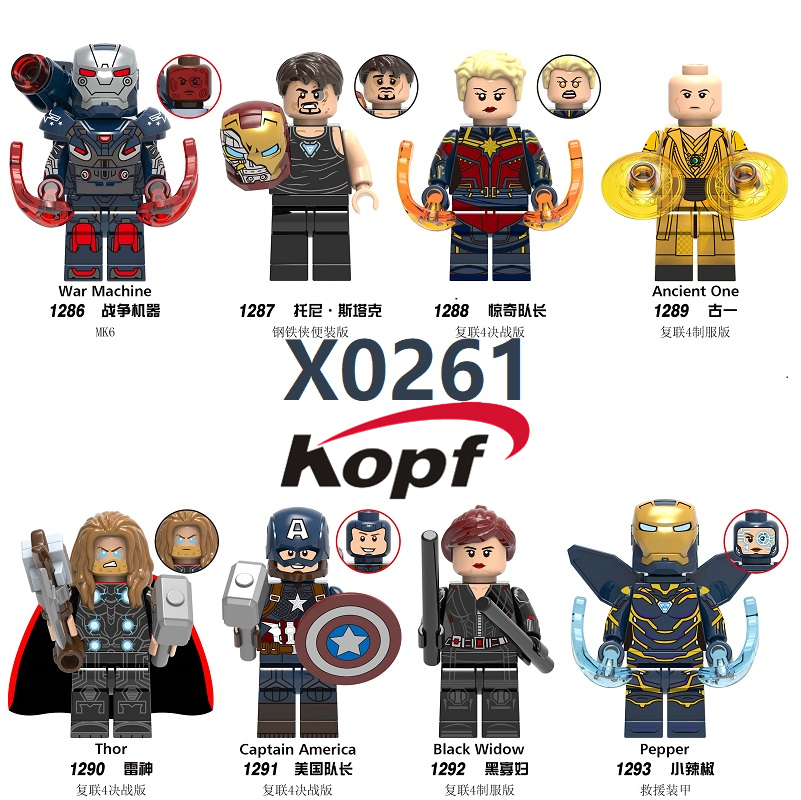 model:

x0261,Blocks,Building Blocks,Bricks Blocks,Toys Children,Toys Gift,Kids Toys Girls' Boys' Gift,Action Figures

Your cart is currently empty.