XH 1353 1354 1355 1356 1357 1358 1359 1360 X0269 Single Sale Building Blocks Super Heroes Model Thor Loki Odin Laufey Frigga Bricks Collection For Kids Gift Toys
Welcome Wholesale and Drop-Shipping!
Product Description

Note:
Seller's shipping method can only track parcel`s status when it is in China, can not show any info of the delivery status in the destination country, tracking web is:guangzhou.customs.gov.cn/publish/portal31/tab63290
If you want to track it, pls choose China Post Registered Air Mail.For orders more than 8USD, will be shipped by China Post Registered Air Mail with a tracking number freely.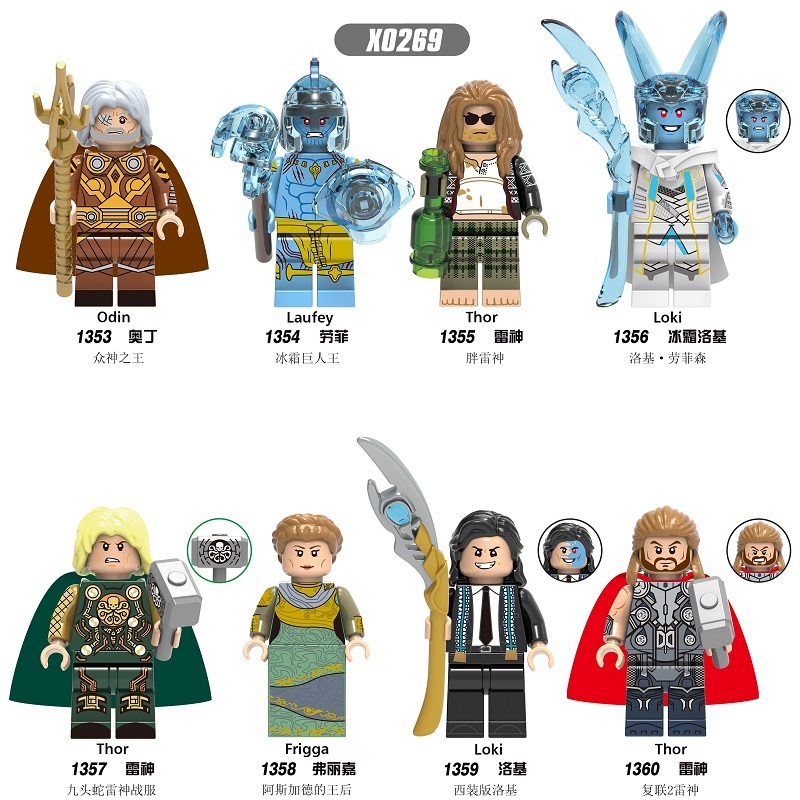 Model :

Blocks,Building Blocks,Bricks,Bricks Blocks,,X0269

Your cart is currently empty.